Chit Chat
Happy Friday GIF Time - Pass the Wine!
PolarBearFitz



member
Everyone seems to be sharing the wine this week in here. So here you go ladies for all the tough stuff you might be dealing with. Happy Friday and pass the wine!!!
For all the TK ladies who are keeping it classy and especially
@HisGirlFriday
with her BSC Grandma lunch
When I am on TK:
Keeping it forever classy...boxed wine anyone?
Glasses are for chumps: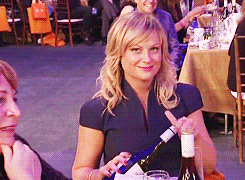 And for those having a really tough week there is always Bettie White and vodka:
This discussion has been closed.
Choose Another Board
Search Boards