Favors
need a new idea for a fantasy theme
we're not having a fairy tale princess or renaissance theme, but its taking on a bit of en ethereal sort of wedding. our original idea was small bottles of mead (we make it ourselves), but we don't have the space or resources to make it anymore...any ideas on substitute favors? i'm looking for something different and kind of fun, partially fantasy or magickk themed (fairy godmother magick not bunny in a hat magic).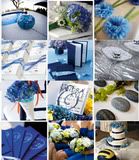 september siggy challenge! my colours!
"Love does not consist of gazing at each other's eyes but looking outwards at the same direction." - The Little Prince
This discussion has been closed.
Choose Another Board
Search Boards