My favorite colors are purple and turquoise but I do not want a summer wedding. My fiance's favorite month is October, and that's fine with me. I just cant seem to figure out how to incorporate purple and turquoise into an outdoor fall wedding when the leaves are going to be beautiful and orange.
I know I want a gold/champagne dress, and I think that purple and gold go well together, but what other fall color would go well with a plum purple and gold?
I keep trying to pick out color schemes but I keep leaning toward an olive green/pumpkin orange/chocolate brown and gold combo. That would be great, but I don't really like any of those colors and I don't want to look back on my wedding several years from now and think, "Why did I do those colors?"
(I've had that experience before with my high school class ring.... I chose to get an aquamarine stone instead of amethyst (my birthstone AND favorite color. And I'm all the time wondering what I was thinking)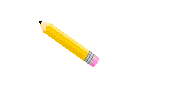 Married Site