Meghan, since the KK you're supposed to be getting has not been sent on to you and will probably not get to you in time, I will be sending you out one of the KK's I have here to you today Priority Mail so you get it before you leave next week.

Carey, I have added you to the KK list and will be getting your KK to you today as well.

There are a few other's who've recently been added to the list and I have sent out the informational E-mail as well as the PayPal request. Please be sure to read the email in it's entirety!!!

The Knottie Knot is such a WONDERFUL thing to take with you on your DW!! Reading all the Post Cards and well wishes from all the former Knotties is such an overwhelming but calming thing!! It's nice to see that there truly are others who know EXACTLY what you've gone thru, preparing for your very own DW!!!

I'm glad we are all able to continue this tradition!!!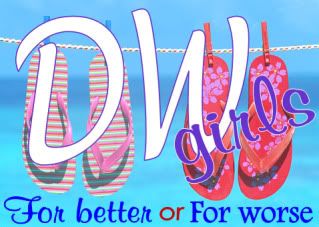 Amazing NEW Blog
::
Bio
::
Current KK List
Created by MyFitnessPal - Free Calorie Counter