October 2010 Weddings
Girls with bubble tubes
Ok so I bought some bubble tubes a while back and before I packed them all up I made sure the lids were on snuggly. Well the other day I went to pull them out to prep them and saw that most of them are at best half full.

Does anyone know where to buy the solution to go in them. It is not the same runny solution that is in the kids bubbles. I have looked around at a few places and haven't found anything yet.


thanks in advance.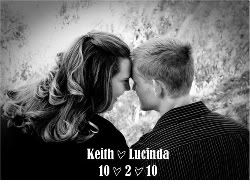 Keith & Lucinda |10.02.10
156
119
37
0
This discussion has been closed.
Choose Another Board
Search Boards