Catholic Weddings
Gap Invite Wording Help
I know this is a huge hot button issue around here but regardless of your opinion, could you help with the wording for the invitation?

We are inviting all of our guests over to our home during this break.

This is what we have right now:

Mr. and Mrs. Joseph Andrew Doe
request the honor of your presence
at the marriage of their daughter
Mary Jane
to
John Robert Smith
Saturday, the nineteenth of June two thousand ten
at two o'clock in the afternoon
X Church, 123 Street, Town, Massachusetts

Now....after this, should we say:

Immediately following the ceremony,
please join us at 246 Road, Town, Massachusetts for light refreshments

Or should we add that information to the reception card? We want to make everything as clear as possible. What makes more sense?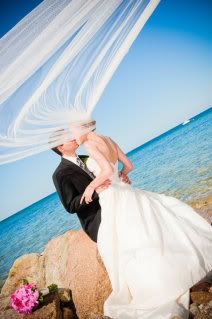 This discussion has been closed.
Choose Another Board
Search Boards