March 2011 Weddings
We Have Carpet!
caseyandlizzie


member
So we bought our house back in mid-October and the very first thing we did was to rip up the disgusting carpet in the master bedroom. This stuff was foul! When we pulled up the carpet we discovered that what we hoped would be nice hardwood floors were almost as bad as the carpet. We moved our bed into the small bedroom which, really is a room for a bed, and that is it....it is tiny, and in the mean time painted the master bedroom with the intention of putting down carpet.
My FI hates to shop, and has been out of town a lot for work since we moved in that any project we have attempted to tackle just taked a ridiculous amount of time. I got tired of waiting for him to go carpet shopping, so I went last time he was gone and I was not sick and scheduled the install. So, today, FI took the morning off and worked from home so that we can finally move into our bedroom!!! He sent me this picture. I am so excited! Tonight FMIL and I will be shopping for curtains for the room.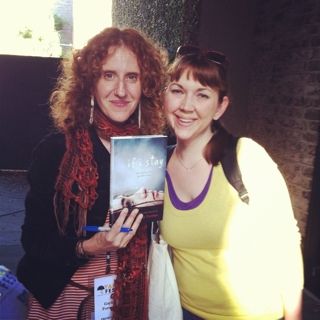 My new bff Gayle Forman!

?You can have your wishes, your plans, but at the end of the day, it's out of your control" - Gayle Forman


Married Bio


??????
This discussion has been closed.
Choose Another Board
Search Boards