Honeymoon
honeymoon for less than $1000??
So far, we've been planning on not having a honeymoon until next summer (we're getting married in October), but FI's aunt mentioned she might give us $1000 for our honeymoon. We can't afford anything else - and we don't have to go anywhere out of the country, or even to the beach. In fact, we love unusual things. We thought about going camping as a honeymoon - but I wanted something a little more romantic.
Do you have any ideas for fun, romantic, trips that would cost less than $1000? I'm completely out of ideas.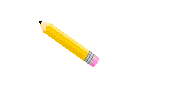 Married Site
This discussion has been closed.
Choose Another Board
Search Boards