October 2011 Weddings
To the ones who haven't signed off yet...
scamberlous3000

member
Congratulations! The time has finally come! I can not believe that it is here already, and I hope you know that your special day will be everything you ever dreamed it to be! Just know that we all love you very, very much and NONE of us could have made it through this stressful time with out the support of each other! Remember to breathe and don't forget to sneak away with your FI for a few moments so the two of you can take a look around you and admire the masterpiece you have created. Make sure you hold each other tight, look into each other's eyes, and realize that you will always have a partner in life. You two are special and a love like yours doesn't come around every day! Cherish what you have, enjoy your party, and dance the night away! XOXO
Oh! And don't forget to post pictures ASAP!!!
My Food Blog: Slim Pickin's Kitchen
Our Wedding Website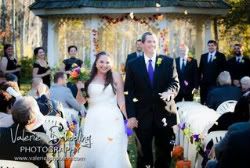 BFP #1: Mother's Day 5/13/12...m/c Memorial Day Weekend 5/26/12 BFP #2: 2/16/13...Please, baby, please be a sticky *fingers crossed*
This discussion has been closed.
Choose Another Board
Search Boards