Catholic Weddings
Convalidation Update
ivyrose13


member
Hello ladies!
I posted a week or so ago with some questions about our upcoming convalidation ceremony. First of all, I wanted to thank you for the advice. Secondly, I wanted give an update. Our convalidation ceremony will be Friday, November 22nd. We are having a full nuptial mass, followed by a dinner reception at a local Italian restaurant. We met with our priest last night to select all of our readings, I still need to track down the music director, but aside from that everything is set. We are inviting our nearest and dearest family and friends, about 40 total. I am going to wear my wedding gown again
Everyone knows that we are already married, so why not get a second use of the dress? We have already had our wedding, it was perfect, and now we are looking forward to welcoming Christ into our marriage and celebrating our marriage and faith with our family and friends. I'll probably lurk around The Knot for a little bit, the etiquette board cracks me up.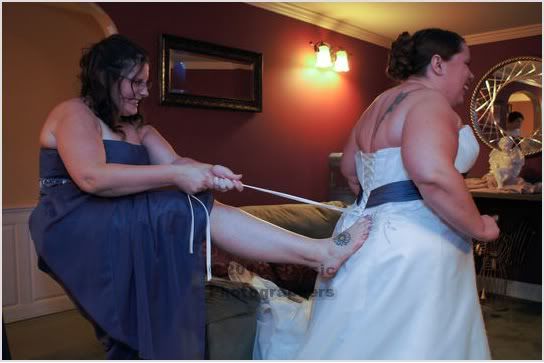 The truth behind a well laced dress
This discussion has been closed.
Choose Another Board
Search Boards