Not Engaged Yet
Knotting
SKP82



member
So, earlier this week, FI and I were comparing our potential guest list. He had his on an Excel spreadsheet and I told him I had mine organized on a website and turned the screen to him (TK). He said, "You've been on that site for months." I told him that, yes, I have been on this site for awhile. He said something like, "Well, you must have been planning all of this for awhile." I was quite offended!

I then told him that I had been on the NOT ENGAGED YET board and that I hadn't been planning because of that. He then asked what I had learned from the NEY board. I told him that I had learned not to plan before an engagement and that LOLcats are awesome (he didn't know what LOLcats were - poor guy!).

Just now, he asked what I was doing and I said, "Knotting." He was like WTFBBQ (except not, because he doesn't know what that is)?!?!?! and I explained to him what it was. I think he was more concerned that I used it as a verb...

What do you do that your BF/FI/H just doesn't "get"?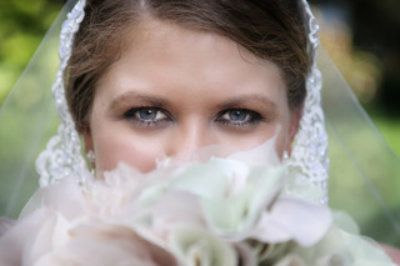 "Life is not orderly. No matter how we try to make life so, right in the middle of it we die, lose a leg, fall in love, drop a jar of applesauce." - Natalie Goldberg
This discussion has been closed.
Choose Another Board
Search Boards