African American Weddings
Tuesday Tips - Wedding Hair
TysWife2Be

member
So I know this post will help some ladies...
When I was talking to my stylist, she mentioned that an updo would probably work out best for the wedding...she said she has had so many clients mad at the end of the night when they have sweated their hair out.
So my question to you ladies is, what will you be doing with your hair?
I am REALLY having a hrd time trying to find some styles that I like...and arent too big and buff...(I am leaning towards an updo because I ALWAYS wear my hair down...so I think something different will work)...
If anyone is interested, check out this website...its where I got all the hairstyles from...
http://africanamericanweddinghairstyles.blogspot.com/
AAW June 2011 Siggy Challenge : "Daddy and Me"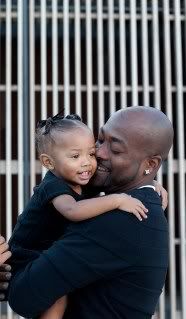 Wedding Planning Blog (Updated 10/18/10)

This discussion has been closed.
Choose Another Board
Search Boards