Not Engaged Yet
Piissy Morning
marleylikeair


member
Anybody have anything really funny to share? Links, pics, whatever?
I'm PMSing, tired, and drove behind slooooowww people to get to work this morning; and to top it off, I pulled into the parking garage right behind a guy with a really ignorant "political" bumper sticker that piissed me right off.
(I'm at work--no speakers/no sound for funny YouTube stuff, bah.)
ETA: Oh, and my desk is crowded by large, bulky objects we're holding for someone. Gah.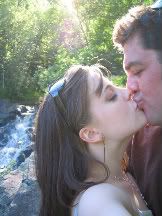 Blog: A New Yorker in Duluth
Updated 8/8/11
This discussion has been closed.
Choose Another Board
Search Boards