Chit Chat
Intro
Hi all,
I joined TK years ago as a lurker/infrequent poster, and I learned many lessons that helped shape my own wedding in May 2013. After getting married, I stopped coming to TK, but recently I've started lurking again and wanted to become a more active member, now that I can speak as an "old married hag," I believe the saying is (or was in 2013, at least). I have a wonderful marriage to the greatest DH in the world; he's supporting me as I battle severe depression and anxiety that's become disabling (I am medicated and in counseling). I also have 2 fur babies, a dwarf rabbit named Thorin and a dwarf/lionhead mix named Trixie. They aren't very photogenic because they move whenever I try to take a picture of them.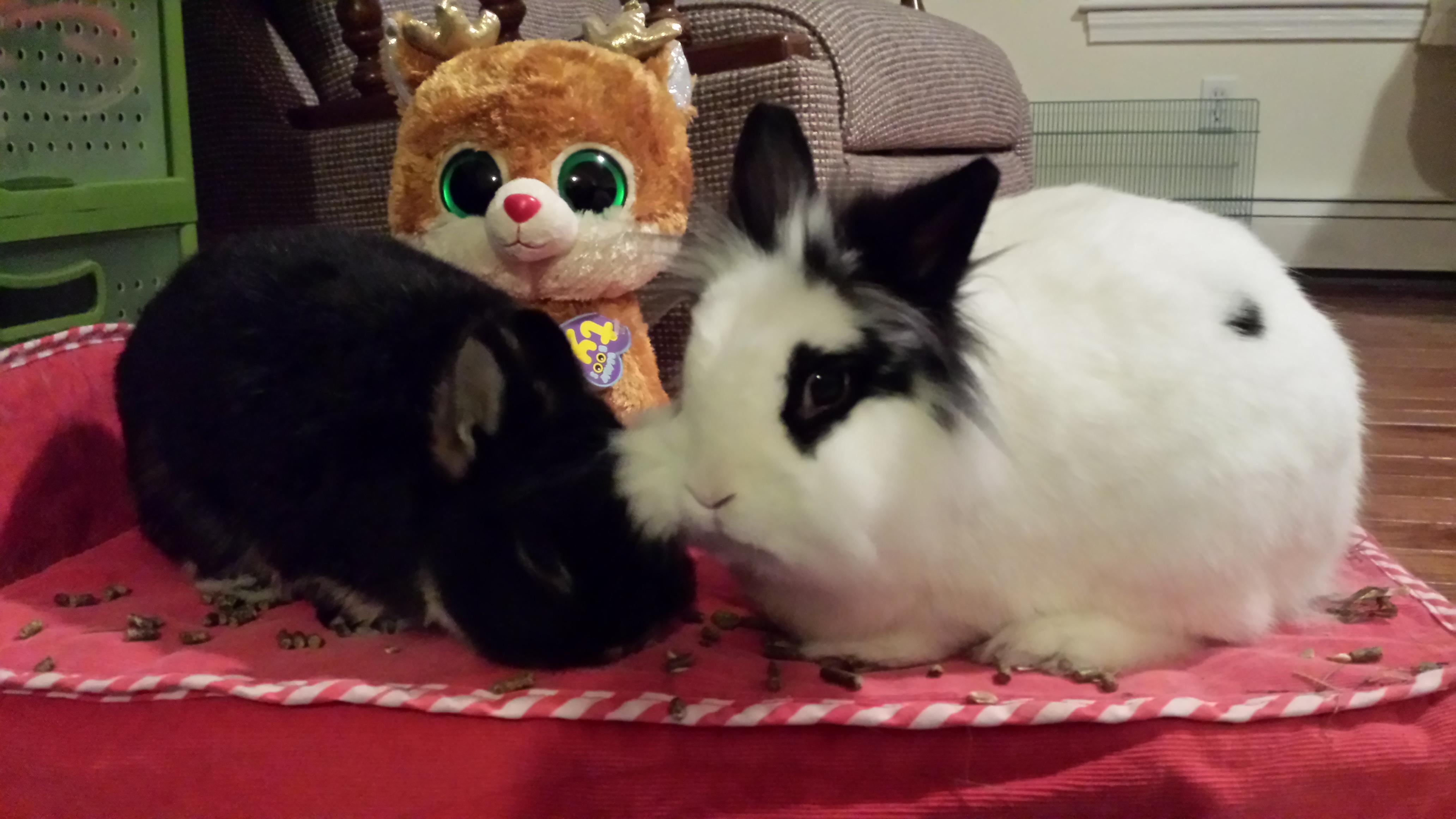 This is a pic I took while trying to make them into my Christmas card...They're sitting on an old doll bed surrounded by treats/food, as that is the only way I can make them both face me at the same time. I apologize if the pic comes out too big/small, I've never posted a pic to TK before.
And yes, if you hadn't guessed by my screen name and Thorin's name, I love LOTR along with just about any sci fi/fantasy franchise.
Anything else you want to know about me? I normally only check the boards once or twice a day, but I promise I will respond.
This discussion has been closed.
Choose Another Board
Search Boards