Hi all,
I just found and ordered my dress yesterday. It looks like this:
It's already pretty darn close to perfect, but I'm thinking about a couple of (small?) changes. One, I would prefer to have a semi-sweetheart outline (under the lace) instead of the sweetheart outline that is currently there - i.e. have a less pronounced dip in the middle. Something like this:
And two, I was wondering if a sheer layer could be added under the lace neckline to make it...not opaque, really, but less illusion-like (I wasn't really going for illusion...but I love the lace and everything else about the dress). What I have in mind is something like this: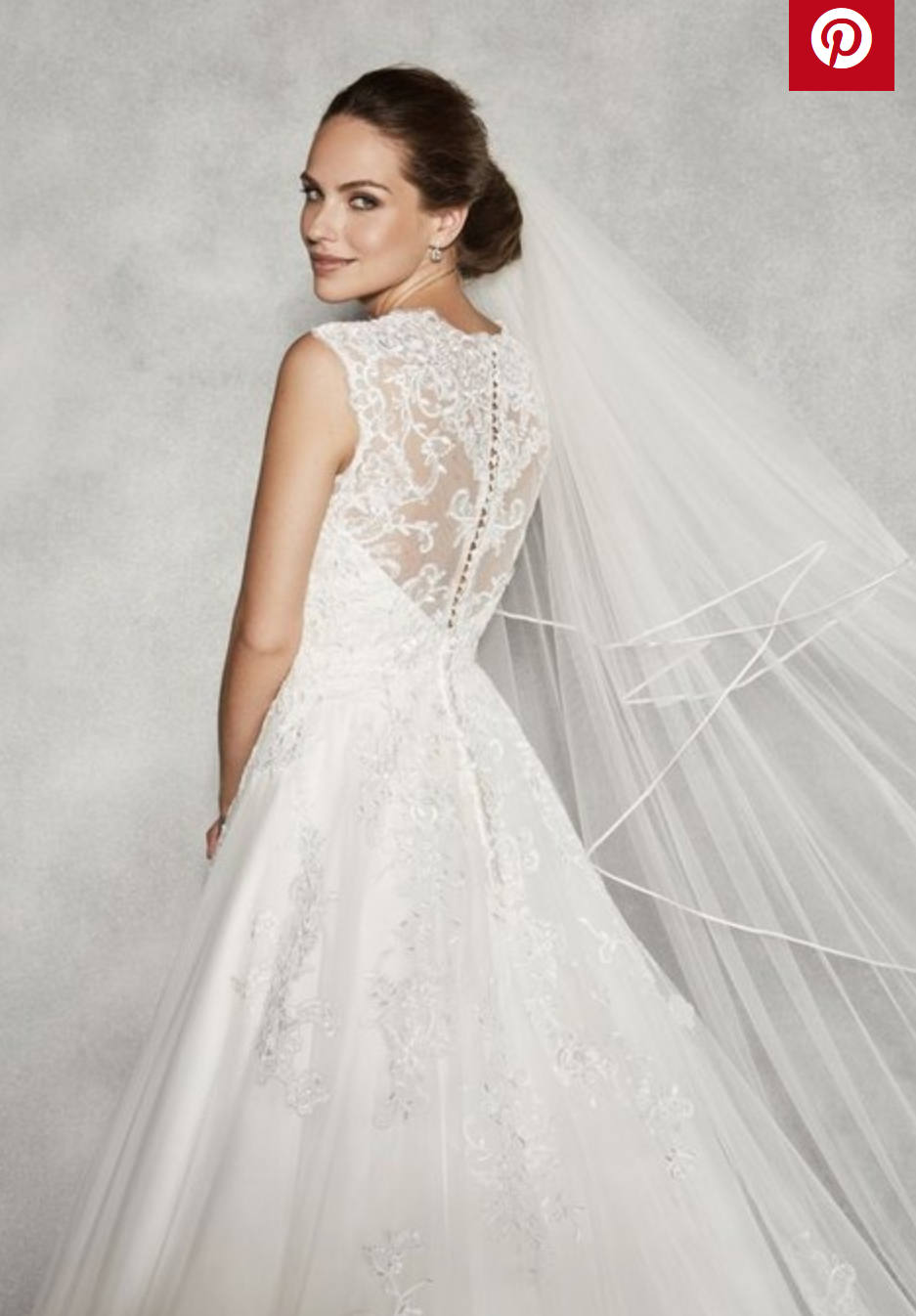 Anyone have an idea how straightforward these alterations would be and/or how expensive?
Thanks!
M.