Texas-Austin
Cakes By Alba
Curious if anyone has used this cake baker...and how it went. I am going back and forth about how I feel about going with her. The tasting was fabulous, but I am nervous about the whole thing.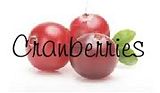 ME: 30 DH: 30
TTC #1 since 3/2010
DX: Unclear-potential MF (low motility, borderline count); currently unexplained
Ultrasound/HSG- Feb 2011
Lap: May 2011
Clomid/IUI Cycle #1: 6/2011
Clomid/IUI Cycle #2: 7/2011
Clomid/IUI Cycle #3: 8/2011
9/2011 Switched REs...and more testing
DX: Unexplained- borderline MFI
IVF #1: 11/09/2011- BFP!!
Beta #1: 241; Beta #2: 666
Ultrasound scheduled for 5w6d
Baby girl born 8.14.12
This discussion has been closed.
Choose Another Board
Search Boards