For those of you on the fence about letting your BM pick their own dresses, here is how mine turned out. I decided to let them get any dress in lapis from David's (they all chose long dresses). I didn't care about the material or style, but just that they were comfortable in whatever they wore and I think they all look amazing together.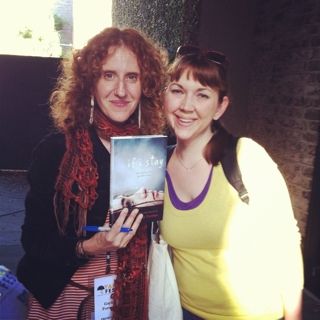 My new bff Gayle Forman!

?You can have your wishes, your plans, but at the end of the day, it's out of your control" - Gayle Forman


Married Bio


??????