African American Weddings
Who lost to "the one"?
(Borrowed this from another board & decided to bring it here). I know from the start of wedding planning to now, I've had more than one vision for my wedding dress, and I ended up with something that was totally different from what I originally wanted. So I was just curious, ladies, what dresses were shot down by "the one"? What is your dream dress now?

Contestant #1: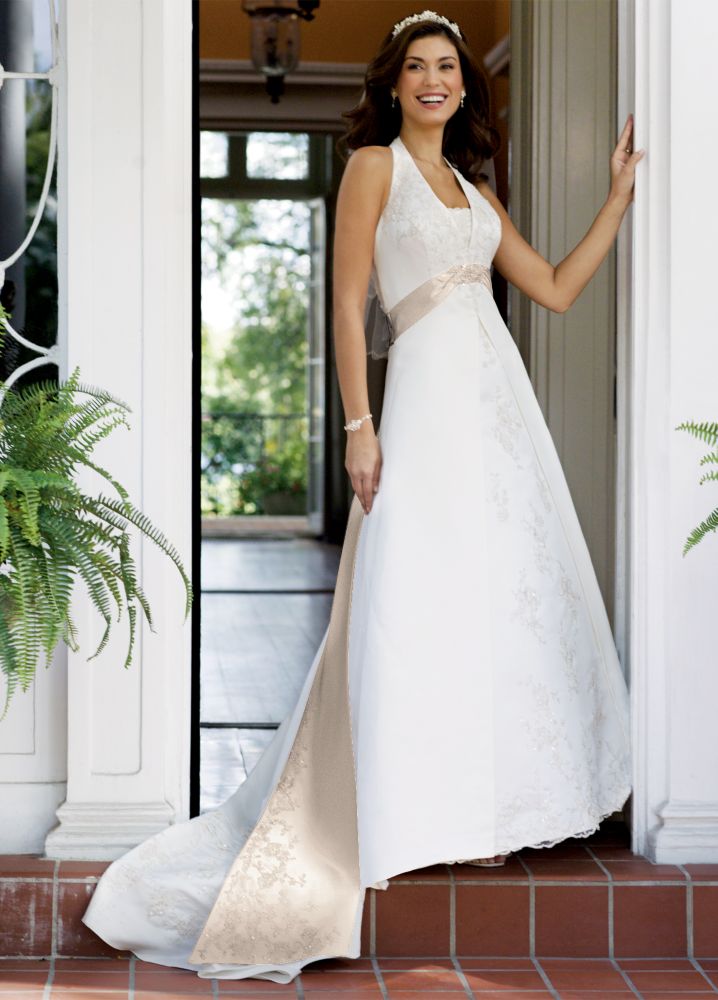 Tried it on and just didn't like the color accents and with my short frame, it really made me look like an ornament bride for a cake topper lol smh

Contestant #2:


Fell in LOVE with the ruffles. Tried it on and felt flat as a board & the front was too plain jane for me.

Winner:


Was skeptical at 1st bcuz mom picked it off the rack but as u can see, it won my heart. Love the one shoulder, the silver appliques, the chiffon material, & it's somewhat fit n flare style.
Choose Another Board
Search Boards