Destination Weddings
OMG
ehlerss
member
Ok so I got a call from my little sister who is 23 (she will be 24 in June). Anyways she was like guess what and jokingly I was like what are you getting married.... OMG SHE SAID SHE WAS!!!!!! I am in shock. She has been dating this guy for less than 3 months and they were not friends before that or anything so that is the extent of their relationship. I am trying to be excited and supportive but on the inside I am worried! She says she doesn't know if she wants to do a long or short engagement, but I'm hoping for a long one. I have only met the guy ONCE! He seemed nice, but still less than three months! Holy cow. Plus she has already been married once. She got married to her high school boyfriend when she was 18 years old and they were together until September 2010 when he just randomly served her with divorce papers. He was living in California and she was here in Colorado. He was in the marines and was sent to Iraq twice which really messed him up. I thought she would stay away from the military, but this new guy is in the reserves.... Anyways, I am just worried they are moving too fast, but o well I guess, not my decision. O and crazy thing! The rings from her first engagement/marriage and this engagement ring look almost the same! So weird.
Ok vent/rant over lol!
Our Wedding- June 15, 2012- Jamaica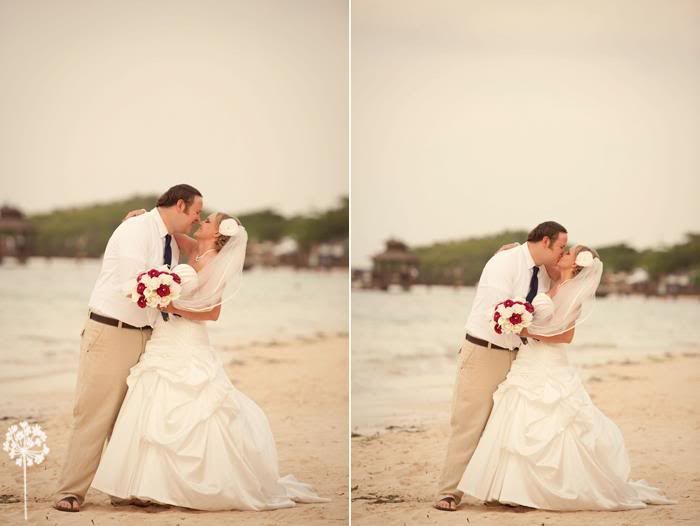 Samantha's Bio~Updated 5/15/12
DW Siggy Website
This discussion has been closed.
Choose Another Board
Search Boards