So, DH and I paid for our entire wedding ourselves (with the exception of $1000 from his dad and his mom paying for the rehearsal dinner), in cash. No credit. We saved and budgeted and just made the final payment to the caterer last evening, and are now officially done paying for the wedding! It feels soooooo good that we were able to do that. It was really important test for us and our financial future as a couple and we passed with flying colors! Now to save for our big cross-country move, having babies, buying a house, etc. Yay us!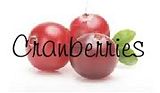 Greater Than the Sum of Its Parts: best of me + best of him = best baby ever (we hope).
~ Peas & Carrots with Ruby20! ~
After 22 cycles and 4 failed IUIs, we finally got our BFP with IVF/ICSI!
EDD 8/21/12, DOB 8/28/12