For some reason, I've been having trouble accessing the club board the past few weeks (My PMs also go down at random, so I'm sure this is just the Knot being its awful self). So I haven't been around so much, but I've really missed you ladies, and it's so exciting that we're all married now, and yay!

Anyway, I just got my proofs back last night, and I was going through them ... and I'm feeling a little upset with what came back. There's a lot of pics of me and DH, and most of them look good, so that's great. But the rest of the pics are kind of a let down.

There's about 20 pics of the Best Man and his FI (Which, we really don't like this girl, and there's pretty much zero chance of that ever changing). Then there's like 6 pics of this friend of mine (Who wasn't in theBP) and her DH-but she's somebody I'm not incredibly close with. After that, there are absolutely no reception pics of any of our other friends or BP members. I mean, granted the photog couldn't know which friends I was close to and which ones not-so-much, but really? He couldn't get pics of anybody else the BP except for the Best Man? My brother and sisters were in the BP, and when we posed for formals, I made it a point to say "These 3 are my siblings" (My one sister was also the MOH), and our other BM was DH's sister, so we also pointed out who she was to him ... and for some reason, after the reception entrances, there are like no pictures of any of them.

Then there's the family. Like I said, we had formals, so he knew things like who my parents were, and that my 91-year-old great grandmother was there ... and like the BP, after the formals, there's literally no pictures of anybody. There's like 1 shot of my grandmother dancing (Not great-grandma), and a pic of my brother dancing with my mom. But aside from that, nothing. There's no pics of my parents together, and the only pics I have with/of my great-grandmother are the formals, where she's holding my niece-who cried the entire time, so instead of smiling, she's trying to handle the baby.

There were a lot of pics of DH's parents ... but none of his aunts or uncles, and aside from the BP pics, none of his sister or nephew.

I know I can't go back and do it all over, and I know there were some things that I probably could have explained better. But I don't know, I just think that he's worked long enough (And he has) to know that like, maybe, he could figure out on his own that the bride wanted pictures of her parents ... in the same shot. Maybe, instead of getting 5 million pics of the Best Man, there could have been at least 1 of my grandparents dancing together. And it's not like everybody spent the night at the table, my family pretty much camped on the dance floor ... which is where all of our Best Man pics take place.

And also, it's not like these were pics of us that the Best Man just so happened to be in ... these were pics of just him and his FI dancing, we were nowhere in sight.

Anyway, I'm really just bummed by this (And hoping that other family members had the common sense to break out the cameras and I just don't know it yet) ... and I really want to blame myself ... but at the same time, like I really just think some common sense on the photogs end could have been exercised.

Sorry for the whining, I just really needed to vent.


If you fire a WP member, you're against America.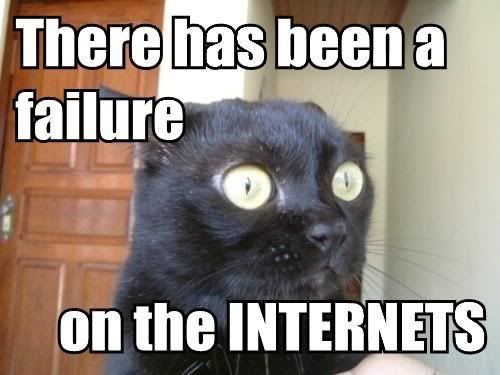 "Meg cracks me up on the regular. Now she gets to do it in two different forums. Yay!!" ~mkrupar