October 2010 Weddings
Heads were rolling...
RavenBeautie

member
Big fiasco getting my centerpieces to the venue... Heads were litterally rolling... foam skulls that is! They were hot glued to these big martini glasses from Michaels. I had the hot glue gun with me for just in case. I had to redo them at the venue along with my cake topper that fell apart on the way, and a crow that fell off my branches for my other centerpiece. While reattaching one of the skulls, I dropped the martini glass and it shattered! We had to run to michaels to replace it. There were no more... I had to get a brandy glass instead; similar but not really, then remake it at the venue. The same skull and bloody flowers are on it, so maybe no one will notice? lol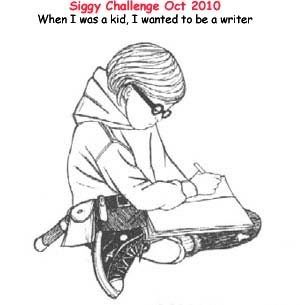 Danielle & Anthony 10~31~10
Our Photo Book!
This discussion has been closed.
Choose Another Board
Search Boards