I finished the kid's favors! These are for the kids 6 & under - I included little toys to keep them occupied so they don't get bored!
For the boys, it was: toy dinosaur (the 2 baby boys got board books and little stuffed animals), wooden toy car
For the girls: Disney princess notebook, My Little Pony, glow bracelets
Thank goodness for Michael's dollar bins!!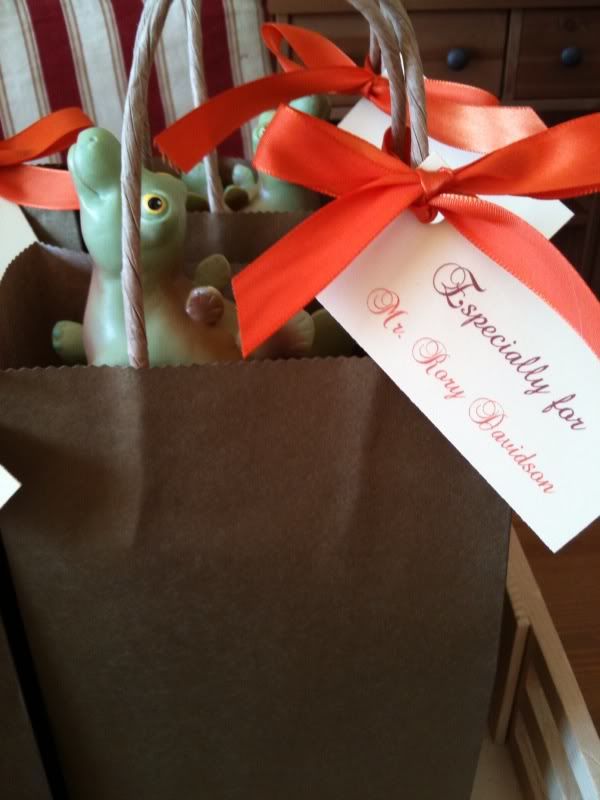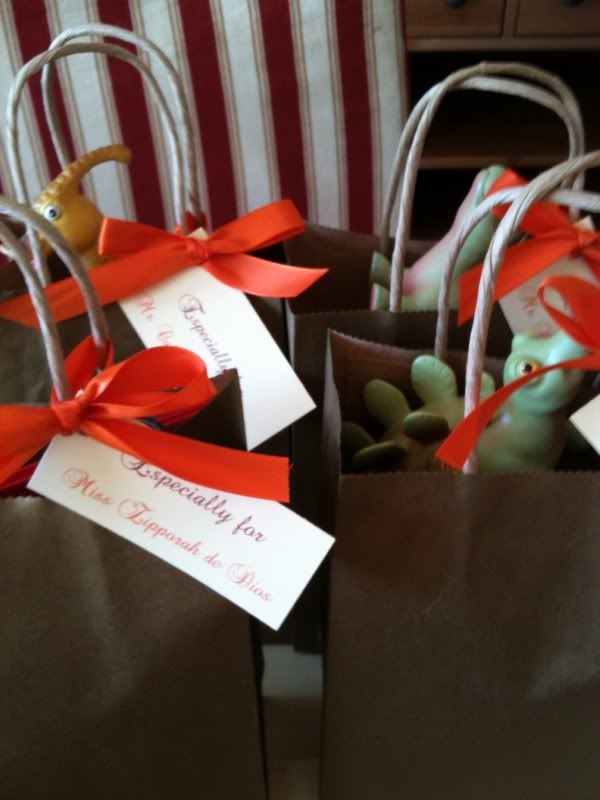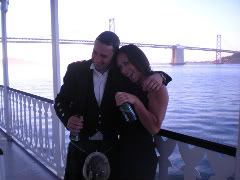 Amanda & Iain
10-2-10
Silverado Resort - Napa, CA