I got a positive pregnancy test almost two weeks ago and didnt want to mention anything until after we had an ultrasound. Well, I started spotting yesterday and it's getting worse. I go in at 2:30 to see if everything is okay. Casey is out of town again so I'm going alone. I am a complete wreck and really do not want to go through this again. Please send all the good juju you can our way and pray that this one decides to stay with us.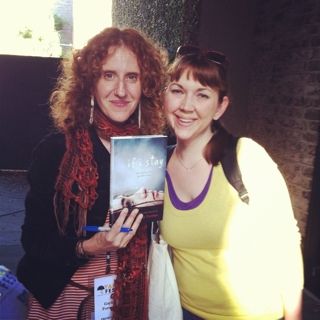 My new bff Gayle Forman!

?You can have your wishes, your plans, but at the end of the day, it's out of your control" - Gayle Forman


Married Bio


??????