I had been thinking of doing a flip flop basket, but kind of could not justify the extra expense....until today. I stopped by Old Navy and they had all their clearance stuff with an additional 40% off and I ended up getting flip flops for $.88 a pair! Soooo, I got enough so that hopefully everyone that wants to change into them at the reception will be able to. Woo hoo!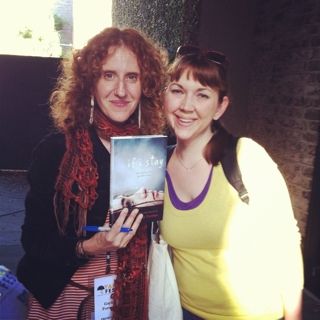 My new bff Gayle Forman!

?You can have your wishes, your plans, but at the end of the day, it's out of your control" - Gayle Forman


Married Bio


??????