I'm being nosy too.....please share how you met your FI.

We met on AOL when we were 16. One night I was searching for people to chat with that had similar interests and I started a conversation with him about some bands I saw in his profile that I also liked. Turned out he lived in nothern kentucky (I lived in Cincinnati, which is right across the river). We found out we were both going to the same concert and decided to meet up there. I became friends with him and his group of friends and hung out with them on a regular basis throughout high school. He ended up going to Univ of KY for college and I stayed in Cincinnati, but we kept in touch and would hang out when he was home in a group. I moved to Nashville after college and he moved back home and again, we kept in touch. I moved back to Cincinnati about 2 years ago and we started hanging out just the 2 of us and very soon after started dating and have been together ever since.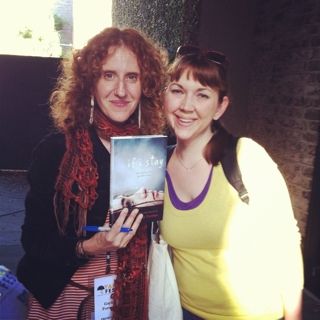 My new bff Gayle Forman!

?You can have your wishes, your plans, but at the end of the day, it's out of your control" - Gayle Forman


Married Bio


??????