Talk to me girls. I need some non-biased advice!

So our realtor called on Friday and said she found this house that we'd love. I had decided to stop looking for a while because Matt was being a butt head but she was so thrilled that I figured what the hell. We hadn't found anything that was even remotely tempting once we actually looked at it so I wasn't very worried.

Well... I should have been. I LOVED it. Liek really loved it. Brand new floors. Never been used cabinets in the kitchen and bathroom. NEVER. BEEN. USED! Fully painted. New roof. Brand new appliances. Good sized back yard.... Oh man. It's in our price range AND the guy selling it is friends with our realtor so we have an "in". Since it's been on the market for about 2 months (He initially overpriced it pretty good) he's willing to work with us. $155,000 including all closing costs and a home warranty.

So... am I crazy for going ahead with this? I'm so torn.
*~Formerly DFerrari17~*
1380 board posts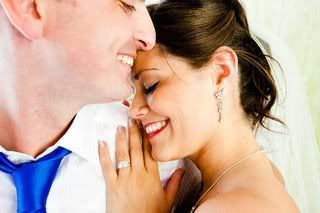 I don't want the whole world.
The sun and moon and all their light.
I just want to be the only girl, you love all your life.