Last night I met up with a good friend of mine.  My FI and I met through match.com and it was this friend of mine that told me to try match.com (although I was reluctant at first, she convinced me and I'm so glad she did!).  She wasn't able to make it to my shower on Sunday so she brought along a gift for FI and I and boy was it a GREAT gift.  She reserved us 2 nights at an Inn in Monterey, Ca (one of FI's and my favorite places)!  I cannot believe she did that, that was so thoughtful! 

Another amazing gift FI and I received is FBIL and FSIL are hosting the rehearsal dinner at their house!  I cannot believe how sweet that is (I almost cried when she offered).  I've been stressing over the RD because we just don't have the $ to do something nice so I was going to have everybody go to Round Table after the rehearsal.  So not only are they hosting this they are making spaghetti because Thursday nights (for my FI and I) is what we call "spaghetti mania" we typically always have spaghetti on Thursday nights, what a thoughtful idea!!!!!! 

The closer the wedding comes the more and more I am seeing how blessed FI and I are!  Thanks for letting me share, and please feel free to share any 'special' gifts that you have received!
November 2011 Siggy Challenge: The First Kiss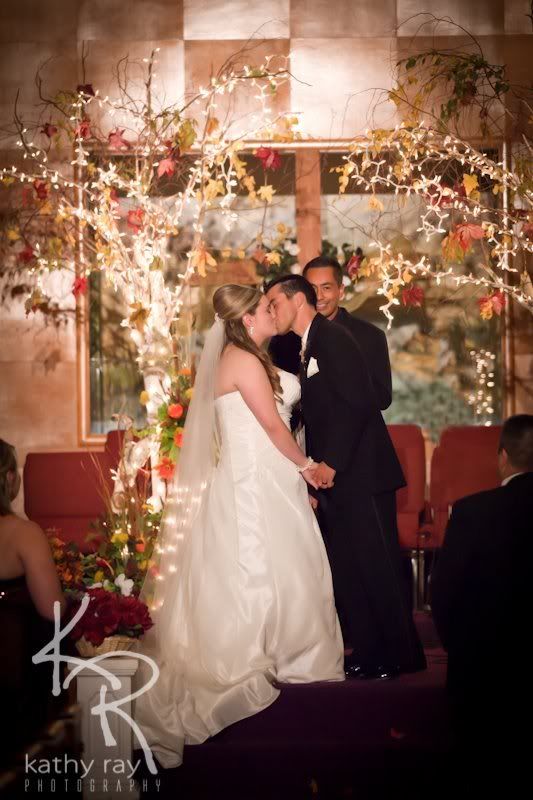 Fall Wedding Bio