I am soooooooo ecstatic! I think this has been, by far, the most exciting check!!! We have been waiting since April to book our honeymoon and couldn't because Perillo tours haven't come out with dates and prices. Well last week I just called and asked them to please just let me know if there was any tour dates that would leave the weekend we were getting married and there weren't any. I was a little upset but glad I finally got closure. BUT we booked a Globus Tour and it was just about the same tour. It's 9 nights and 10 day tour to Italy. We will spend 3 nights in Rome, 3 nights in Florence, and 3 nights in Venice. There's a leisure day in each city.

The BEST part is FMIL had so many points that our flights are FREE!!! I'm so excited and feeling really blessed!
November 2011 Siggy - My Love and I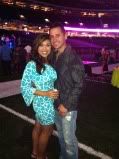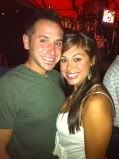 Our wedding date is November 18th, 2011
451 invited
314 Are ready to party!
61 can't make it
77 is MIA
RSVP Date October 31st, 2011