Its wedding season...I know a lot of people having their wedding right now and all I can think of is...I want to get married. I know I will, very soon but its so hard to look at all these pictures and not be able to join in on the fun.

Fustrated: I see all of these AMAZING ideas and weddings, I'm so scared that mine will not be that way.

Anxious: I think of my FI and I being husband and wife, I cannot WAIT to be his wife.

Scared: I still have invites, centerpieces (to play with/design), premarital counselling, and minister to do. Not to mention the 'little' projects like BM gifts, card box, guest book, etc.

Solution: I think I will just assign a "little" project to a month and complete it then. I will embrace my friends as they get married and be happy that I will be the last this year. And I will ENJOY my time as a fiance.

What's got you fustrated, anxious, scared...
November 2011 Siggy Challenge: The First Kiss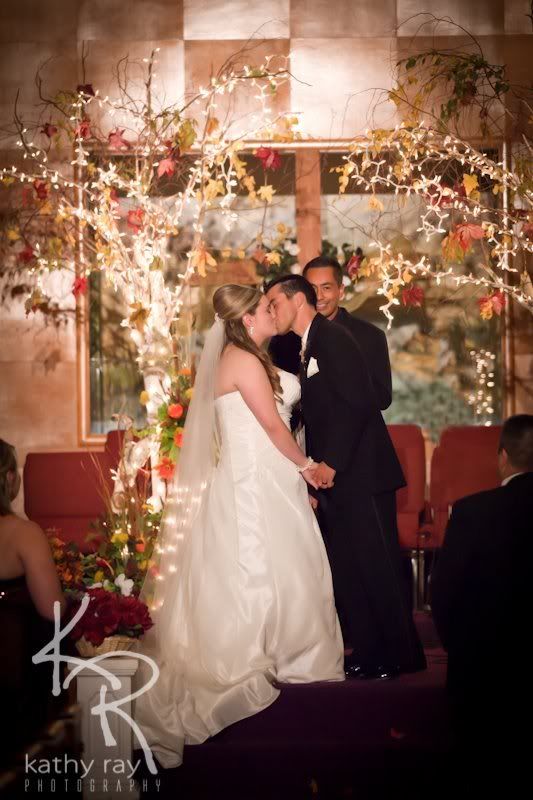 Fall Wedding Bio