To start off with, I love my mother dearly. But she can be a BiT much some times and with the things that SHE wants...

I really would like to have just my father walk me down the aisle, like the traditional way, but i KNOW my mom will be highly upset that she wont be able to. She always felt that my dad was a workaholic and she is the one who took care of me. Which is somewhat true, but if it wouldnt have been for my dad to provide for us, then I wouldnt have had the things that I did.. My parents are somewhat recently divorced and it always seemed like a fight of who got more of my attention between the two of them. There was always arguement and stress and just know my decision on this would be ever more stress..

What are you ladies doing? Just your father or both father and mother? Am I taking anything away from my mom if I told her I just wanted my dad and to be traditional? Should I take her feelins into consideration and just do both because she wants it??

SOO confused on this issue --- PLEASE help!
November 2011 Siggy - My Love and I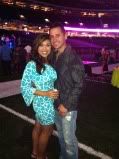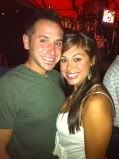 Our wedding date is November 18th, 2011
451 invited
314 Are ready to party!
61 can't make it
77 is MIA
RSVP Date October 31st, 2011