So, I posted a while back about changing our date to get the venue we wanted, which was fine...until I found out the officiant we want (who is our priestess and like family) won't be able to make it because her daughter's wedding is on the same day! We JUST got our Save the Date! I was heartbroken. I was in love with our venue, but the people we love being there was more important. Again we considered changing the date.

We didn't. None of our alternate choices for venues were affordable, acceptable, or what we really wanted for what we'd pay, and Ryan's parents (who are paying for the venue) really weren't happy with any of them. We also figured anyone invited to both weddings STILL wouldn't make it because it would mean babysitters, driving, etc two weekends in a row or at least close together. IShe also couldn't be sure SHE could be there considering she's doing most of the work for her daughter's wedding. I'm sure she will need some decompression.

There's really only so much adjustment that's realistic, so we took our date and booked our venue. I'm really happy we got the venue we fell in love with, but I'm still really sad about thep ossibility that certain members of our spiritual family won't be able to make it. I also don't want them to feel like they're in an awkward position to choose. We announced it to them all privately at our last meeting, and made sure no one felt like we were going to be upset if they couldn't make it. The other wedding was planend first, so it;s only fair.

I suggested we have them all over for dinner at some point after the wedding to celebrate together, but I'll really miss them being there. I feel a little guilty. I feel really selfish.

Has any of you been in a bind like this?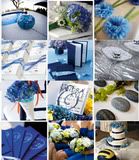 september siggy challenge! my colours!
"Love does not consist of gazing at each other's eyes but looking outwards at the same direction." - The Little Prince