*Please do not quote me as I may DD later*
I received a FB message from my cousin a couple of days ago congratulating me on our engagement (which happened about 2 months ago). She ended the message with "I WANNA be there!"
I haven't seen or spoken to her in over 2 years. So, I sent a message back saying thanks for the congrats and "Unfortunately, due to space and budget, we are only inviting immediate family and close friends. I hope you understand. How are things with you?"
This was the response I received:
"I can try to...but really. I will travel to. WOW! Ok I understand....once close never again apparently. Best of luck! I'll leave it at that bc that's the worst. You've been there for several things I could ACTUALLY get in touch with you for....and always ignoring texts, emails and calls. I should have known. Once a [our last name] always a [our last name]! You have 174 friends for a reason. No wonder [your FI] never accepted my friend (family) request. That's REAL!"

What does this even MEAN? It's not coherent at all. Nevermind the attacking for no reason. And WTH does how many friends I have on FB have to do with ANYTHING??

*sigh* I am so frustrated. I feel like I've tried so much with my family for no reason. They're all the same! Honestly I have no interest in staying in touch with her.

Any advice? Words of encouragement? Or tell me if you think I did something wrong here, please!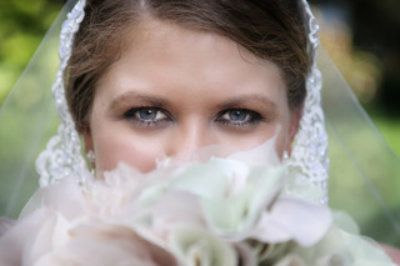 "Life is not orderly. No matter how we try to make life so, right in the middle of it we die, lose a leg, fall in love, drop a jar of applesauce." - Natalie Goldberg