I REALLY do love my employer...I cannot tell you how much they spoil me BUT...

They have me going to a seminar this week in Florida (yay!).  Problem?  My flight leaves 6pm in California and lands 6am Florida THE DAY OF THE SEMINAR.  To top it off the seminar starts at 9:30 so now I have to kill 3 hours in the morning WITH my luggage (and have to lug it around at the seminar).  Oh, did I mention I can't sleep on airplanes?

I tried calling hotel to see if I can get early check in but they will charge an extra day if I check in before 8am.  Blah!

Maybe I'll take some Dramamine on the airplane?
November 2011 Siggy Challenge: The First Kiss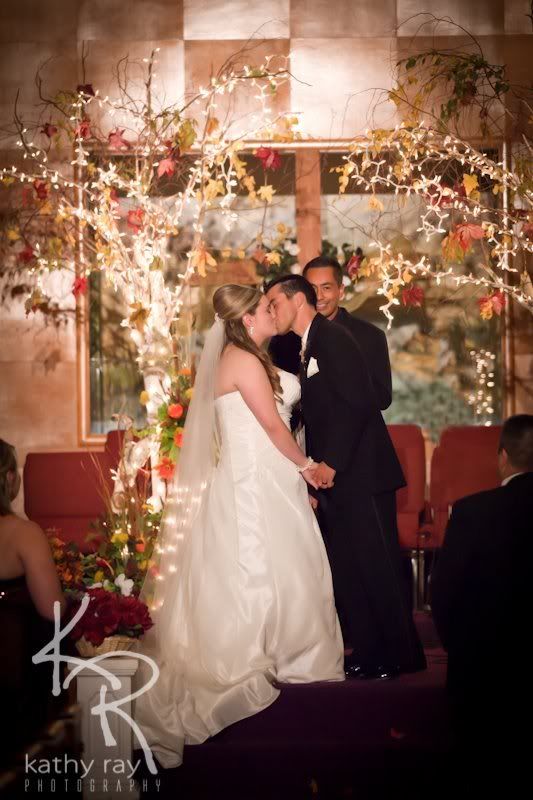 Fall Wedding Bio