So as many of you may have read, I've been having some dental issues lately. I have really, really great dental insurance, but due to the timing (end of the month, rent due, etc.) and some other surprise bills, I've been having to put some stuff on my credit cards. I know I'll be able to pay them off after the holidays, but it still makes me nervous to have over 200 on each card (I have 2 cards).

I could take the money out of savings and pay them off, but I have a pretty ok interest rate. I think one is like 10 and the other is 15. The monthly interest charges are usually only like 3ish dollars, so I don't feel like I'm losing a ton of money on interest charges by not paying it all off at once.

I was just wondering other's feelings.

Also, a poll
August 2011: E-Pic!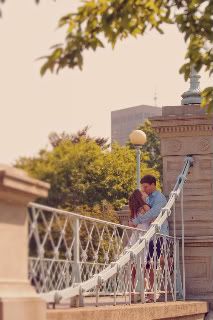 229
Invited to celebrate!
191
Remembered to RSVP!
26
Can't make it
7
Got lost on the way to the mailbox