I booked The Wedding Belles after realizing we were only given an hour of set-up time for our reception at Vintage Villas. Initially I had been sworn to no planner...why I am not sure, but I was trying to respect my FI's wishes, but after this we decided rather than stress, we'd hire someone to take care of setting up our centerpieces, and we'd just enjoy the day. Little did we know we were getting much more. Donna and her team were AMAZING. They worked diligently to make my vision (which embarrassingly enough came with numerous diagrams of where things belonged) a reality. At the rehearsal, I basically handed over everything I had for the wedding, and the next day everything was exactly how I wanted it to be. From the ceremony to the reception, the night was amazing and all I had to do was sit back and enjoy. Donna took care of everything from coordinating our vendors to bustling my dress to handing out sparklers for our departure. She was AMAZING!! Not even a week after my big event, I received 2 CDs withalmost 300 photos from the rehearsal, wedding, and reception. That was even faster than my family got my photos, and they were AWESOME pics. If you are looking for the best deal in wedding coordination...Donna cannot be beat. She is truly worth every penny.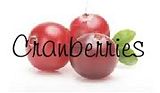 ME: 30 DH: 30
TTC #1 since 3/2010
DX: Unclear-potential MF (low motility, borderline count); currently unexplained
Ultrasound/HSG- Feb 2011
Lap: May 2011
Clomid/IUI Cycle #1: 6/2011
Clomid/IUI Cycle #2: 7/2011
Clomid/IUI Cycle #3: 8/2011
9/2011 Switched REs...and more testing
DX: Unexplained- borderline MFI
IVF #1: 11/09/2011- BFP!!
Beta #1: 241; Beta #2: 666
Ultrasound scheduled for 5w6d
Baby girl born 8.14.12