July 2011 Weddings
Wife Chop... ?
graysquirrel


member
Ok, so I didn't really chop anything off. I have thought a lot about it and couldn't bear to part with my long hair. I can actually cover my boobs with it, lol! Anyway, my chop is that I now have bangs!
Here is a picture of me looking pregnant & sunburned on our honeymoon-- you can see how long my bangs were
And here is the cut now! I really like it-- now I just have to get used to blow drying them properly and need to invest in a good round brush.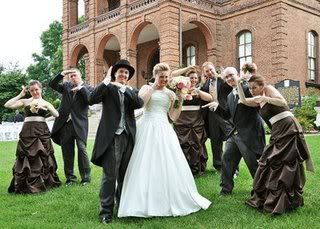 This discussion has been closed.
Choose Another Board
Search Boards