Washington-Seattle
I hate panic Attacks!!!
I had 2 while on the honeymoon. I started having them about six months ago. I had one every couple weeks so I really didn't worry too much about it. This time I had 2 within days of each other. The first one was Sunday. We were going through the life vest drill on the cruise ship. We were in an open hallway with our life vests on and I just couldn't breathe and started getting dizzy. They pulled me out and let me stand on the other wall away from all the people around me and it went away.The second was on Thursday. We were on Stone Island in Mazatlan and we were having a blast in the water jumping up over the large waves and it just hit me. I couldn't breathe, so I started to swim to shore. These suck! I never want to have another panic attack again. I don't even know whats causing them yet. I have an idea but I want to wait and talk to my doctor first.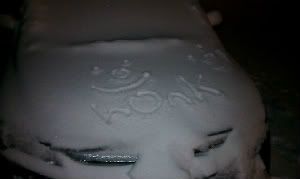 This discussion has been closed.
Choose Another Board
Search Boards