Alright, we got back from our honeymoon today, so I'm catching up on everything. We weren't going to even have a videographer, but at the last minute we decided to splurge and oh my goodness, I am so glad we did! Part of our package was a "same day edit" and slideshow. She had about half an hour to edit this video and they showed it at the reception. The crowd loved it since they got to see a lot of the getting ready and how excited we were. I can't wait to see more from her. Feel free to watch!
http://capturedmemoriesofbend.com/previewandykaty.html
My mom and MIL have been hearing from everyone that it was the best wedding they had ever been to and that it was so much fun. I guess all of the hard work paid off!
November Board Siggy - The Venue!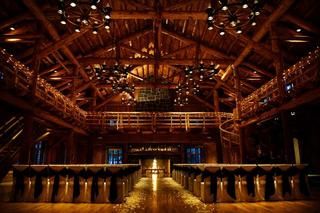 The Great Hall at Sunriver Resort, Sunriver, Oregon
243 Invited
172 Can't wait
71 Are missing out