Pennsylvania-Philadelphia
I am new too!
Hi everyone!

I just got engaged over the weekend. We have been together for 3 1/2 years and live in Delaware County. I am an attorney and he works in finance.

Tomorrow is my birthday so this past Saturday he surprised me by asking me to pack a bag. We went to lunch at the restaurant where we had our first date. Then we hopped on a train to NYC. We stayed at the Waldorf=Astoria. He told me to be ready to leave the hotel by 5:30 for dinner. We walked up to Central Park where he stopped and made a quick phone call. Next thing I know a horse drawn carriage pulls up with a bottle of chapagne. We took a ride through Central Park and he asked the carriage to stop at a fountain and asked me to get out. This is where he proposed. We finished our carriage ride and went to dinner. It was very sweet.

I am very excited to start planning. We are trying to get married in November of this year if we can get a date with our Catholic Church and a reception venue in Center City. I have used this site to help two friends plan their weddings but have never actually posted on the board but I am excited to have some place to share ideas.
Planning Bio
Philly Siggy Challenge: The Ring!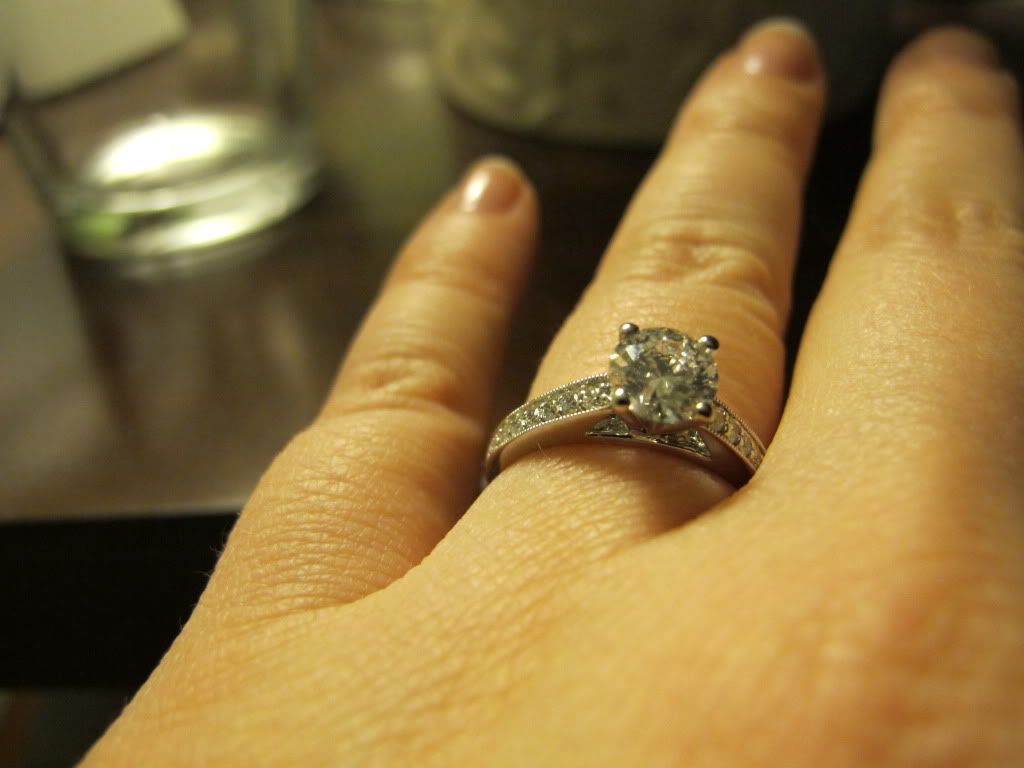 Choose Another Board
Search Boards