I'm so bummed out right now....
Number 1 I'm starting to let the stress get to me....
I'm also coming up on that time of the month so that doesn't help
I found out one of my close cousins isn't coming down for the wedding. I just went up to her a month ago and I'm just so bummed. We are so little on time and we have moving and wedding things to get done and FI is Umpiring on top of working a 45 hour work week so that we have extra money for the honeymoon. I'm at the point where I can't wait until its all over. I had big dreams too that I was going to have the condo painted and pretty much set up before we leave for the honeymoon but FI brought me back to reality. So everything just seems so BLAH...I don't feel like working although I have quite a bit to do here too before I leave for 2 and half weeks.

I should be so excited....my bachelorette and lingerie parties are this weekend.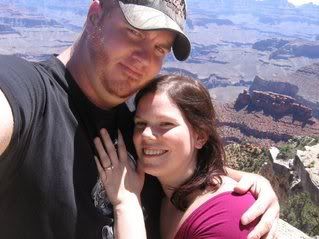 My Start to a Planning Bio
213 Invited 145 yes and 68 no RSVP Date April 15