Where is everyone going for their honeymoon?
We are going on two because FI has limited vacation time this year. So in September, right after our wedding, we are going to Quebec City for three nights as sort of a "minimoon." I found an awesome package online that includes a jacuzzi suite in an old hotel overlooking the St. Lawrence and the Chateau, bottle of wine and chocolates in our room, 2 5-course dinners at our choice of restaurant (we choose between four), and a carriage ride.
Then in the spring of 2012, we are going to go on our actual honeymoon to France for a week or so.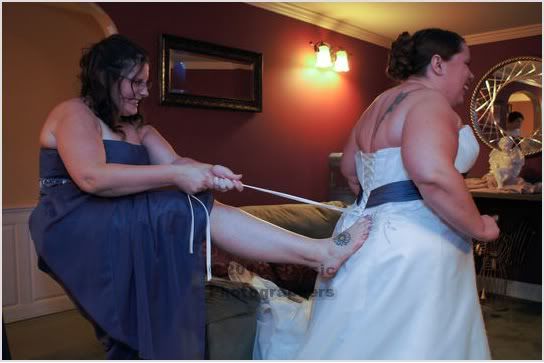 The truth behind a well laced dress