Just Engaged and Proposals
Surprise! Another newly engaged post!
Fiancé and I took a weekend trip Locharie Resort in the Olympic National Forest. Tiny adorable cabin right on the Quinault Lake. The first morning, we took the canoe out to the mouth of the river, did some walking around and hiking up the river bed. We followed some animal tracks, skipped rocks, did some exploring... then the weather turned. It started to get really windy and rain started falling. We could see the water get choppy so we decided we had better brave the waves before it got any worse.
As we were about to get back in the canoe,

Fi stopped me. He said 'Just in case we don't make it back alive, I want you to know that I love you and can't wait to spend the rest of my life with you.'
He got down on one knee, as the wind and rain were coming down around us, and asked me to marry him. I don't remember anything other than seeing the ring and being completely overwhelmed by excitement.
I did some squealing, we both did some crying, we took some pictures, and then we had just about the scariest canoe ride back to our cabin. Tears of pure joy streamed down my face along with bits of laugher and screams of terror as we hit the waves. I can't wait to begin this new chapter of my life with the most amazing man in the world!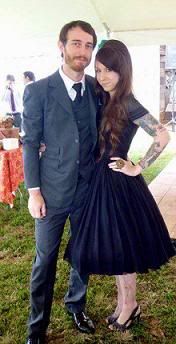 Choose Another Board
Search Boards