I've been off getting married and what not.
On Sunday, June 2nd, I became a Mrs. As some of you know my last semester of school was really hectic. I worked three jobs, went to school full time, planned the wedding and took care of my normal life. lol. I couldn't possibly do it without the help of my family and friends who were spectacular in helping plan and keeping me realistic with my DIY projects. The day itself was spectacular. I was really emotional (people in the recieving line actually called me a cry baby, lol), but it was the most special day that I have ever had. I'm so happy to have married my best friend and the love of my life.
We'll start at the beginning, I stayed up far too late the night before finishing my last minute projects. When we got to the venue that morning I sat down to finish my vows and ugly cried before my hair was even curled. lol. I also set up the tables.
Here's my bouquet (With a shot of my makeup getting done), a DIY I recreated off of an weddingbee post, and the head table.
(That silver flat spot in the top of the bouquet is the ring (from a quarter machine) than DH originally proposed to me with.
Getting Ready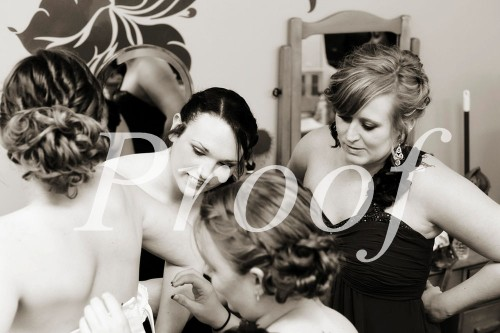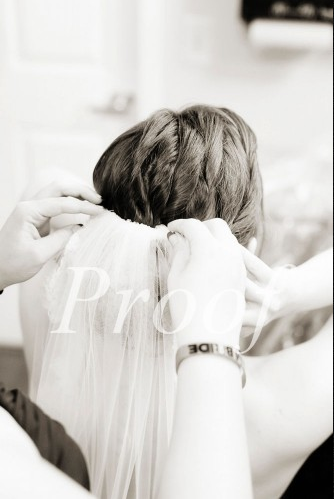 Thank goodness for black and white, because I was already crying at this point, lol: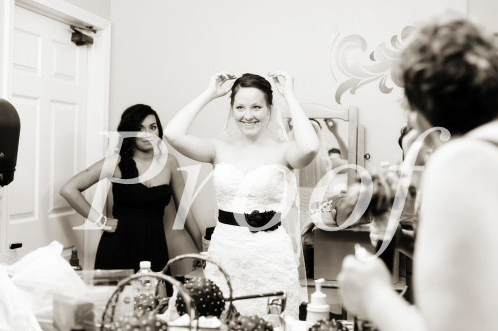 Before the ceremony
After we were both ready, I had one of the patience-trying moments of my life. We stood around this fireplace so we could hold hands, but he couldn't see me. Again, I have no idea why I was this emotional, but all I wanted in the world was to grab him and hug. My crying actually made the photographer tear up. lol.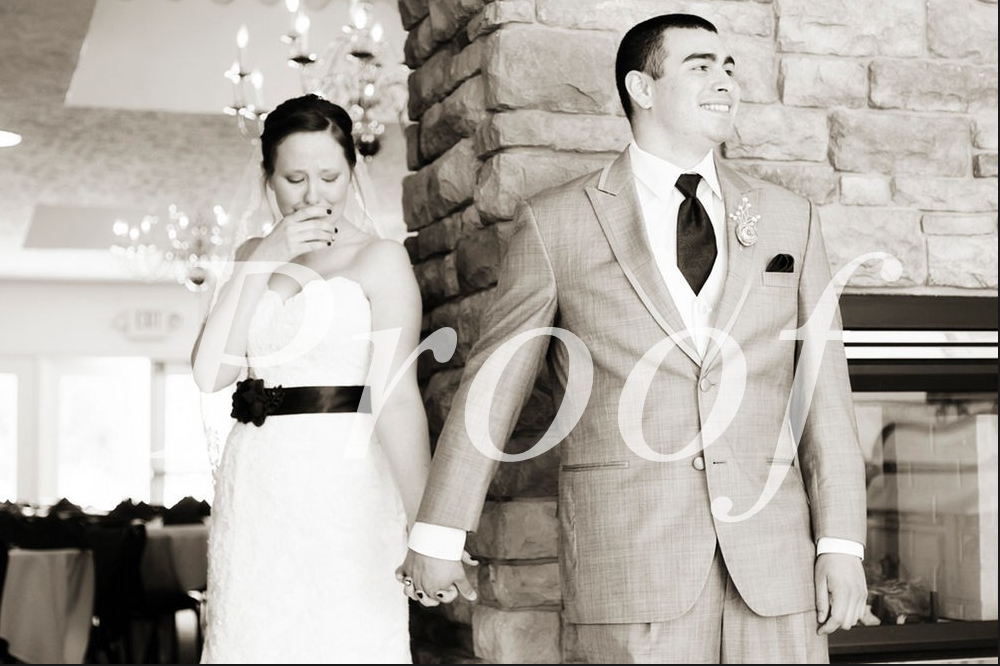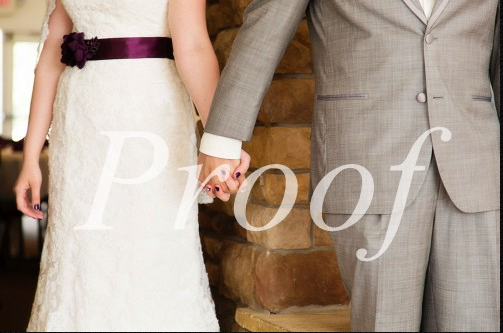 Ceremony
. After that shoot we were separated and waited for the ceremony to begin...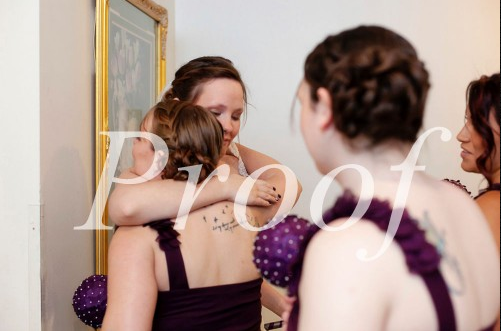 These are the three two year-olds that were in the wedding party. I got some warnings from TK users about children so young being in the wedding, but they were wonderful and they had a blast!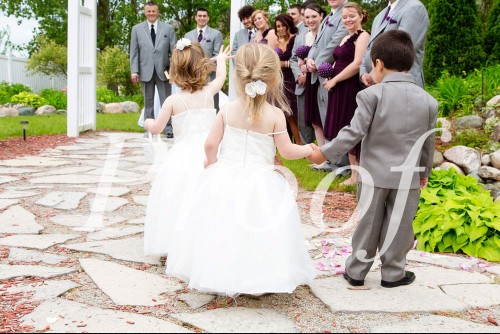 This was my last private moment with my grandfather before we walked outside. It was his 85th birthday.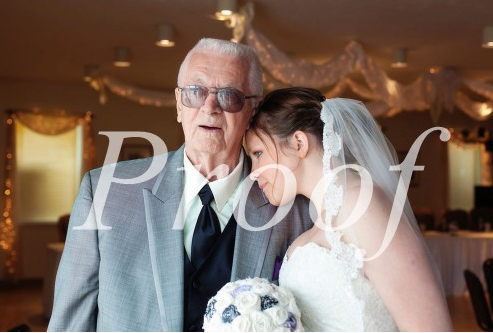 Now I was barefoot and walking on small rocks, luckily I was able not to focus on my feet the entire time.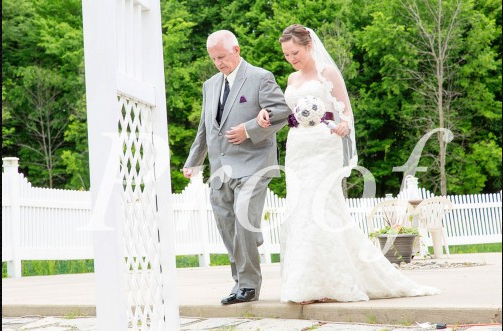 DH who looks like he just said something he shouldn't have, and the officiant - I call him Dad.
Vows
.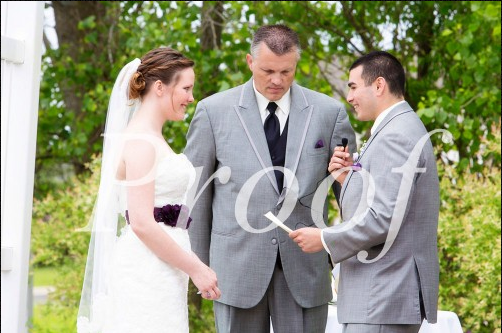 Of course I'm crying...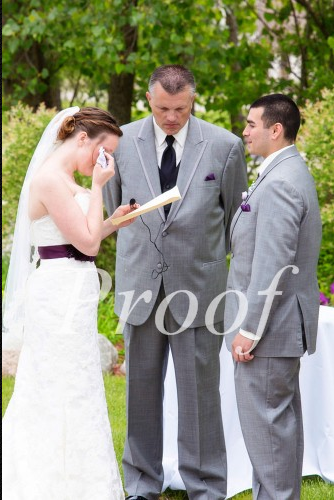 You may kiss the bride...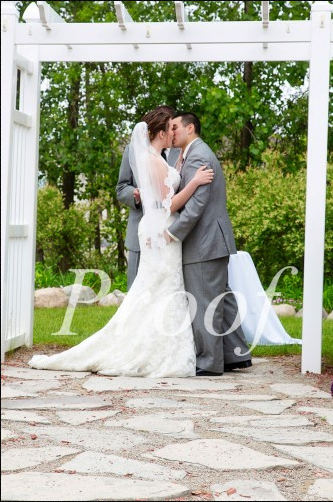 Receiving line.
(This is one of my favorite pictures, DH hugging Grandpa) Many people in the receiving line called me a cry baby. Not like it wasn't the most important day of my young life, right?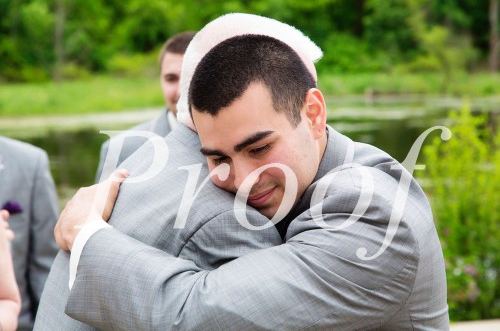 WP Pics.
This part was so much fun!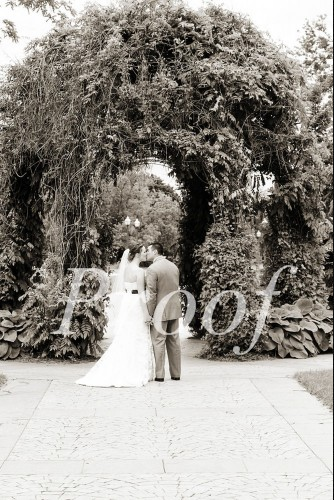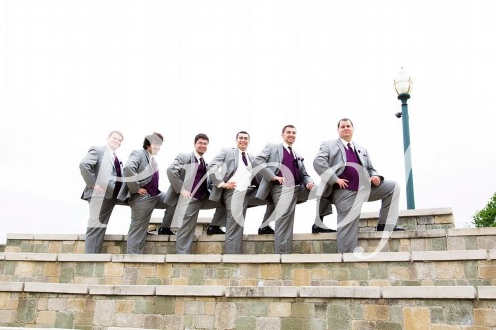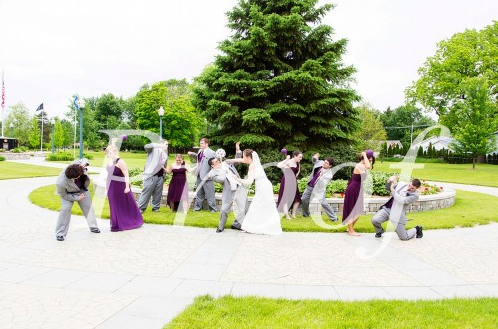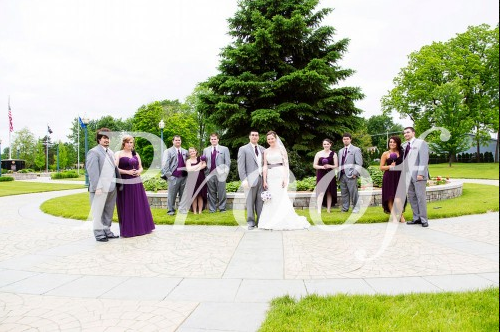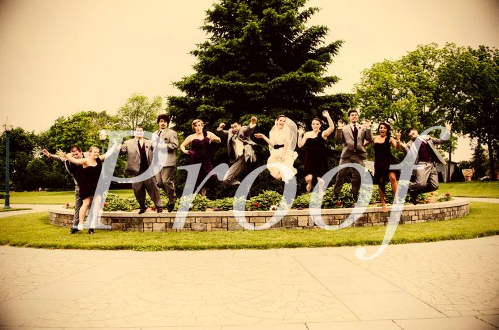 We recreated the Bridesmaids cover!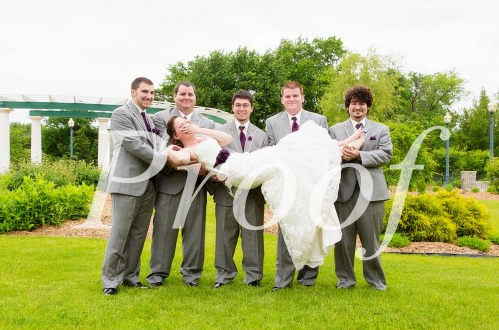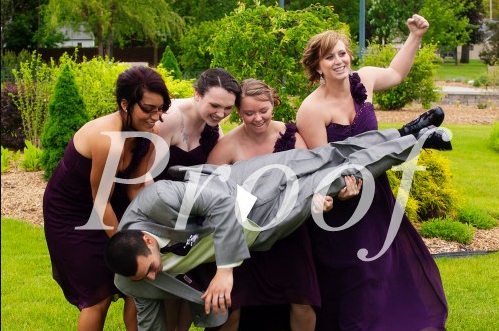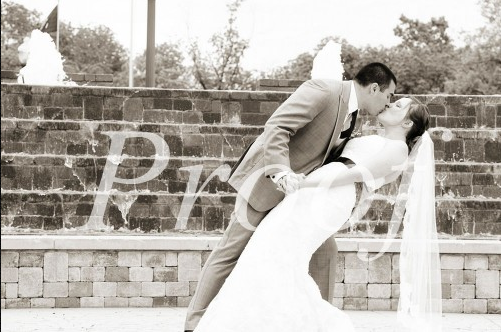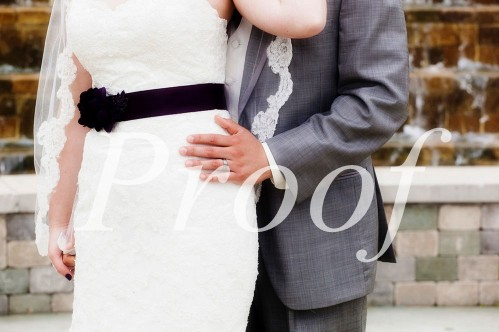 Matching the cake topper pose: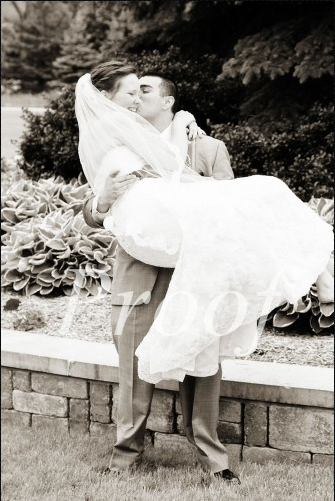 Reception
We eventually made it back to the reception
First dance: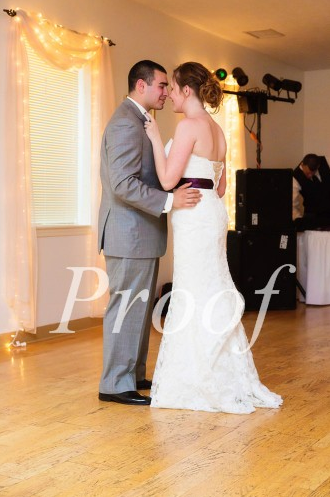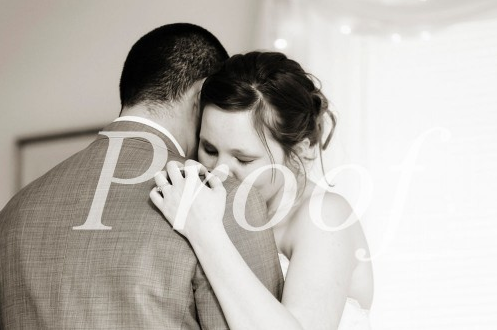 Cake
It was set up a little crooked, but it was still beautiful, and delicious.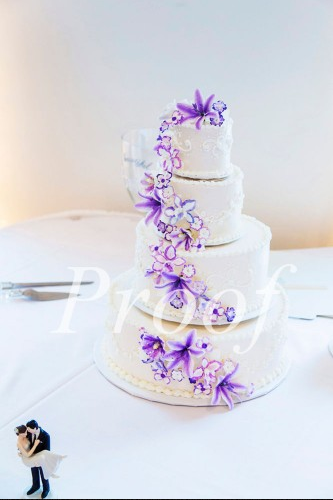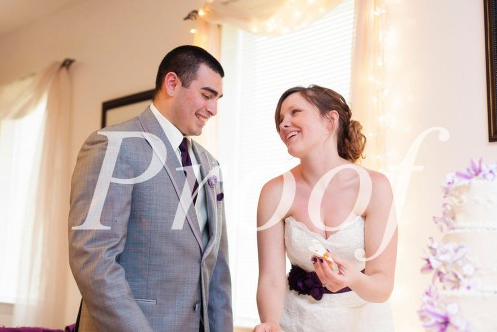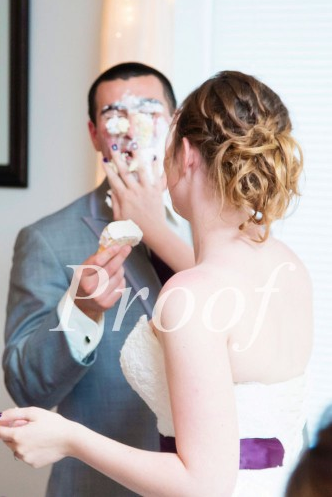 But he gave some right back...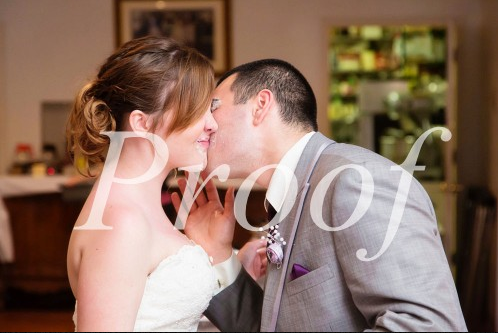 There was birthday cake for Grumpy, but we forgot about it until late in the evening.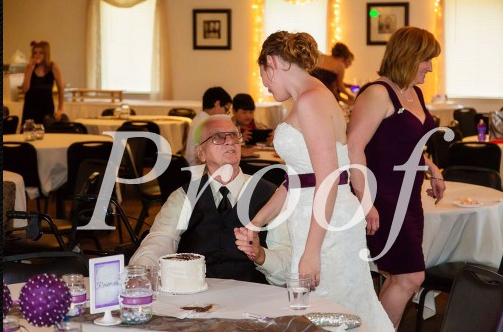 Toasts.
Cried throughout both the bridesmaid's toasts.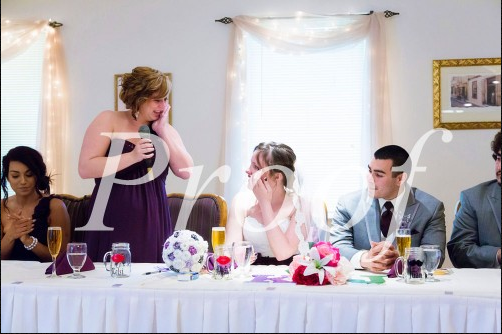 Best man toast: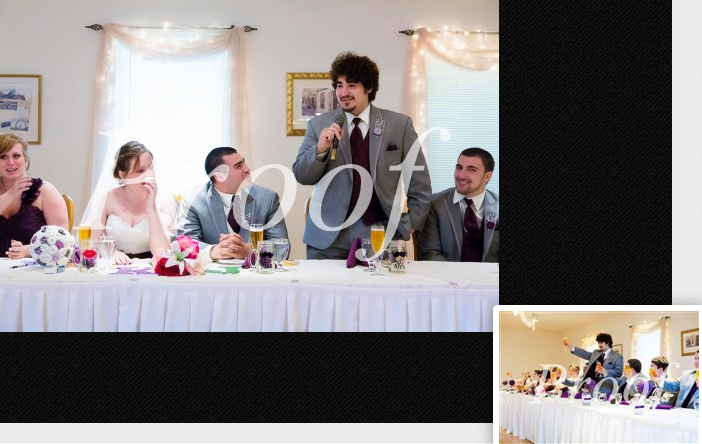 Last picture, our
rings
.