Just Engaged and Proposals
Re-sizing a semi-eternity band in NJ?
Hello ladies,
I got engaged this past December, and my ring turned out to be a bit too big for my left hand!
The ring is a cushion cut diamond in a halo setting, with a semi-eternity band, so the diamonds do not go all the way.
Does anyone on here have an experience re-sizing a similar ring? Is it safe? Will the stones get lose? Will the main stone be affected? And the main question of all, does anyone have a good, trustworthy jeweler in New Jersey, who is up for the task?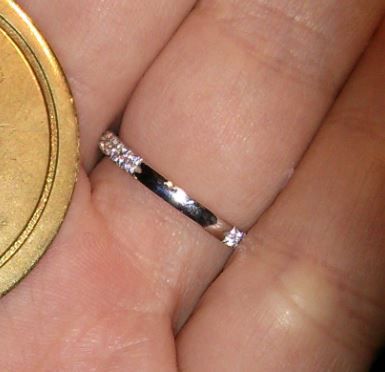 Thank you!
-A
Choose Another Board
Search Boards