Hi all. I just finished my first (last, only?) DIY wedding project. My fiance really wanted Colombian passport covers for Save the Dates for our foreign guests to our Colombian wedding. I could only find USA, Canadian, Mexican, etc. passport Save the Dates...so I made them myself.
We wanted to provide a lot of information to get people excited/comfortable about traveling and for our guests we knew wouldn't be able to make it but showed a ton of enthusiasm for receiving invitations and being in the loop. 
I used a Minc foil machine to make the covers ($10 for two rolls of 6.25 in. x 5 ft. gold foil and $10 for 20 sheets of maroon card stock). Plus black laser printer ink - minimal.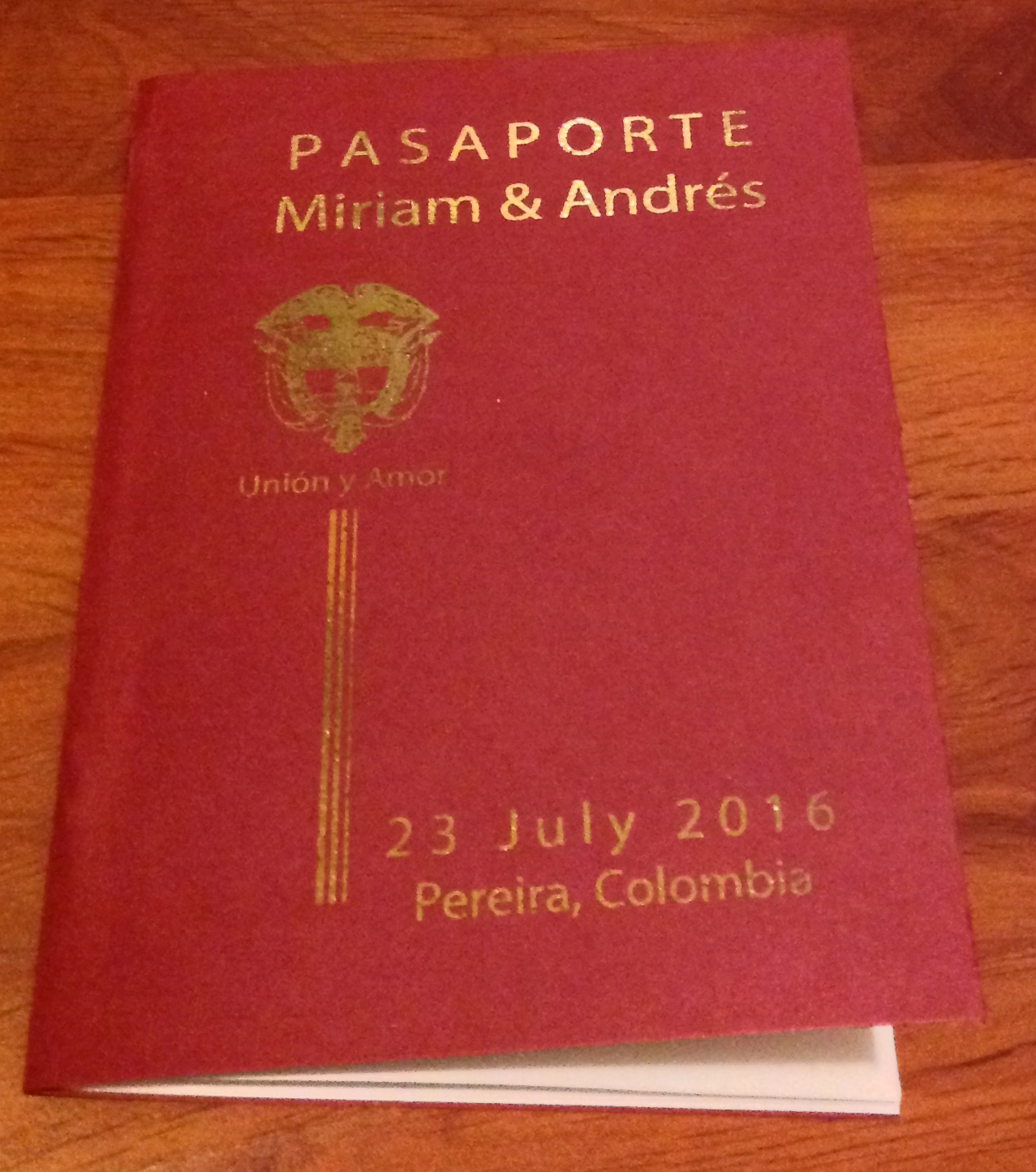 I was able to use cotton fibre "connoisseur writing" paper my dad had hanging around to print the interior pages on a color ink jet.
Equipment required (luckily owned by teacher & artist friends & family) - Minc foil machine, paper cutter, long range stapler, laser printer (B&W = photocopy toner would work too) and a color ink jet.
The $12 for 100 4" x 5.5" envelopes (we only used 40). And I made our own EU-style entry stamp to use on the back of the envelopes.
It was a lot of work but I'm pleased with how they turned out. I have infinite respect for you gals that DIY over and over. What endurance! What courage!