WEDDING ITEMS FOR SALE - MOVING SOON - FOR MORE PICTURES SEE BLOG LINK-


http://barelypeach.blogspot.com/2014/09/wedding-items-for-sale.html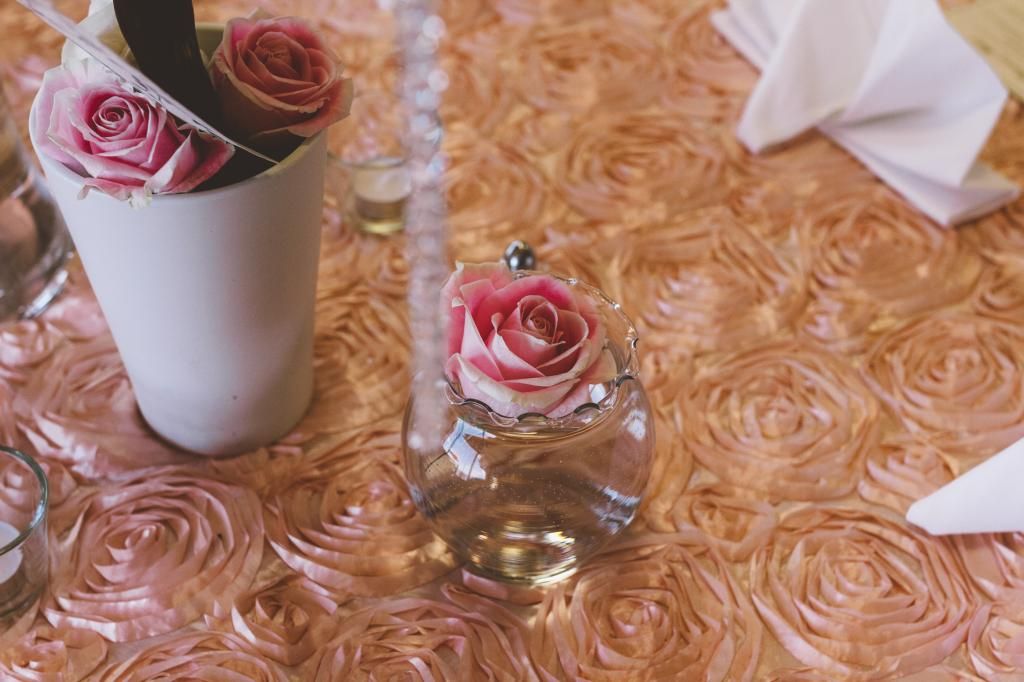 Feel free to take a look and let me know. Also feel free to share with anyone! Prefer local pickup in the Chicagoland area. All that's left are these:
S. 17 58" x 58" Peach Rosette Overlay – USED and WASHED
Note: Because I don't know how to sew, the edges are not sewn. I also have a leftover of approximately 2 yards of fabric left . Most places sell these for over $18 per square:

(
http://www.ebay.com/itm/ROLL-FABRIC-35-YARD-WEDDING-ROSETTE-SATIN-3D-FLORAL-EMBROIDER-BACKDROP-PEACH-/301100688297
)
Original Cost - $317
Total $70


EE. 60 Pink Hydrangea silk flowers – USED
Note – I have detached the flowers from the stems so I can create a flower ball for decorations. The flowers and the stems are still separated, but then are easy to glue back together if needed to. The stems still have the tags on.
Total $50