Hi! I want to share with you some of my wedding pics and a story of my wife's wedding gown.
I remember that, because of her work, my girl couldn't go to bridal shops. So I (the groom-to-be) gave myself the task of searching in the bridal boutiques for models and prices. And there I was, with sheets printed with wedding dresses she had chosen from the web.
The first shops I visited I couldn't find plus sized gowns (I've seen it's relatively easy to get plus size clothes in USA or the UK, here in Mexico is the opposite). But I came into a shop where the dependant told me that he could custom-make any of their models on any size and it was good priced. After this, I found another two or three shops that offered the same service but the price was elevated. I notice this info to my fiancee and some days later, she came into the bridal shop (the first one where told me they can custom-make) with all her (and now my) family and picked her dress.
I didn't see her dress until our big day. The first time I saw her was when we had our studio photo session: she was radiant, sand she was (and for me still is) the most beautiful bride...
An advice for the plus-sized brides: Don't feel insecure. Your FH loves exactly as you are. He chose you to be the love of his life (and you chose him for the same reason) and walk together for the rest of your lives, and please, never forget that the most important thing on your wedding is the love you both have. The best wedding is not the perfect wedding. Now we have a happy 3 year and 7 months marriage and counting!...
Our photos are on the following link:
https://imgur.com/a/evmOB
Visit it and you find all the pics. I couldn't upload all due to the image format (first time in my life I see the webp format)
There's a brief pic selection: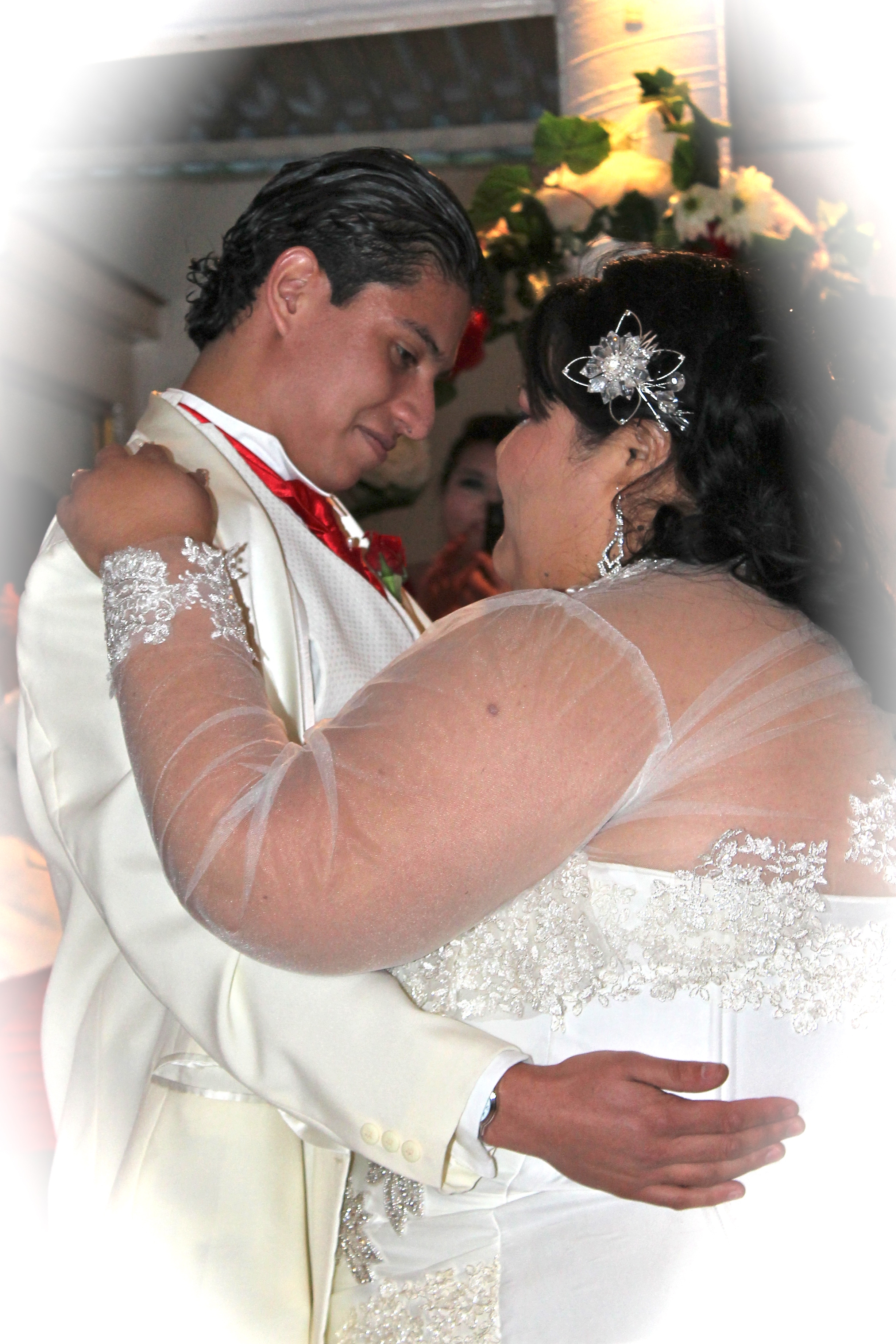 Thanks for reading!