This 22 month long engagement has come to a close! I was so stressed at the last week by the weather forecast (It was supposed to rain, and our wedding was outdoors in a garden). Regardless we were both extremely excited to finally be married. 
So the morning came and the weather was BEAUTIFUL, mid 70's, sunny skies, a cool breeze, it was perfect. Hair and makeup came and it started to rain a little, ugh, so I felt nervous again but tried to brush it off and everyone around me was so great at making me calm. The rain stopped for the rest of the day after that short scare, but it was a little cloudy. I had an amazing bridal attendant who went above and beyond helping me, and she was so impressed by all the things I DIYed, including my veil (Which ripped a little right before the ceremony -_- but no one noticed until I mentioned it)
We had our first look and I teared a bit and he was so happy too. We separated again after our couple's photos and wedding party photos to freshen up before the ceremony. The next time I saw him was up at the arch we built together in a beautiful garden. I mentioned it was cloudy before, but it's like mother nature loved us that day, as soon as I started walking down with my dad the clouds parted (not even joking) and the sun shined beautifully through. Honestly could not pick better timing. It was sunny the rest of the evening until sunset! 
When I walked down I saw my groom's eyes watering a bit and this is a guy who says "I can't cry. I have never cried, ever". We held hands up there as the officiant went through the ceremony, I had trouble putting on his ring, which made for a humorous moment. I forgot to get my bouquet back in the end but it's ok. I still can't believe we're married! Oh and everyone was so impressed with the venue, our cocktail hour was in a historic Chinese scholars garden, and everyone had so much fun at the reception. Everyone was so well fed and entertained and they're still talking about it. People were not joking, the day FLIES by. Two days later we flew off to our honeymoon in Kauai, it was perfect in every way. Essentially that week and a half were the greatest days of my life.
We can't wait to get the professional photos but here's some our friends took.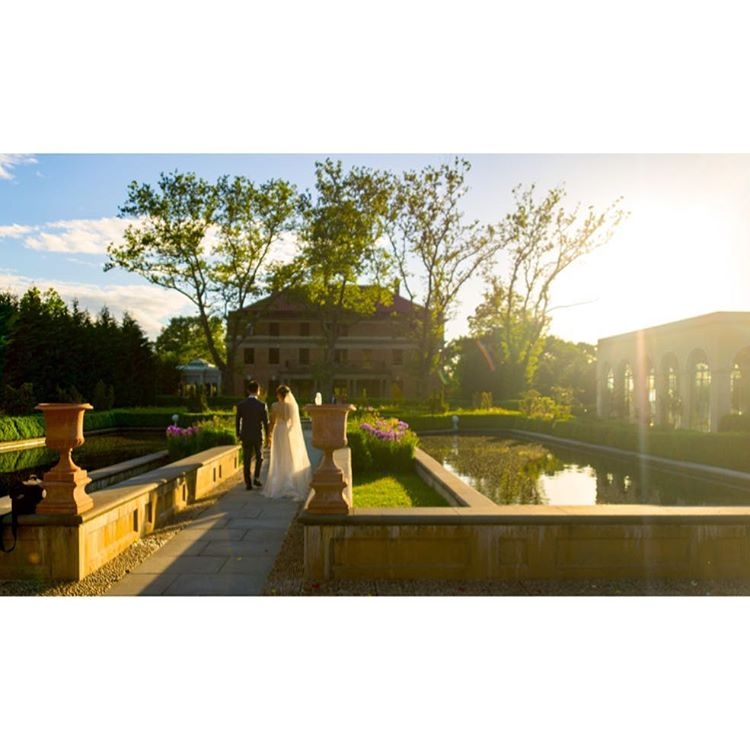 Cocktail hour location
Reception
From Snapchat:
Sorry it was long! I'm just so excited about it.