Attire & Accessories Forum
AW X 10 - My Dress is Perfect!
My dress fits perfectly!
These pictures are before the steaming and the pressing. 
The corset strings would be tucked in, but I didn't have the patience
My mom made my veil and I won't be wearing the hair tie and Apple watch lol
I'm so excited!!!!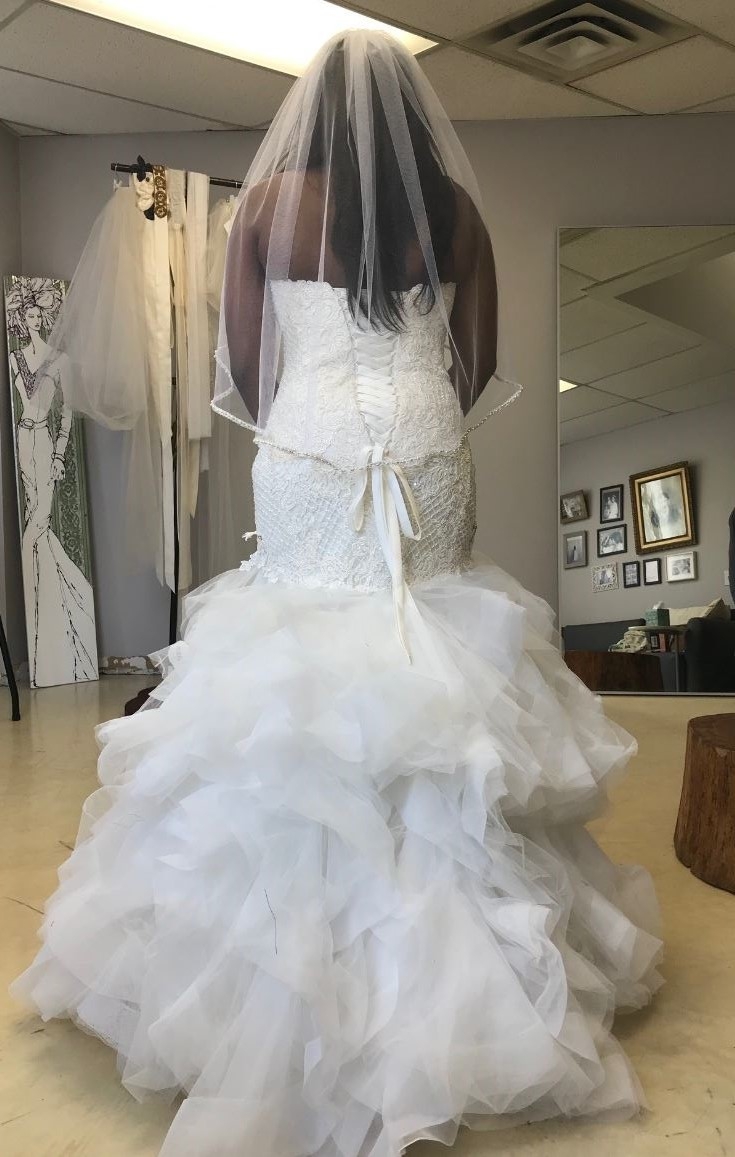 Choose Another Board
Search Boards